GW's Center for Excellence in Public Leadership (CEPL) has designed and conducted leadership development programs for over 148 leaders in the U.S. Department of Agriculture (USDA). Since the partnership began in 2010, the number of trained leaders continues to grow, with variations in program offerings and participating agencies. A significant number of these graduates have been promoted into more senior positions at the headquarters level, as well as 14 graduates promoted into State Conservationists positions.
"The impact that this Program has had on the individual graduates, the employees they supervise, and the agencies' mission has been outstanding as evidenced by the testimonies of the graduates and the agencies' Senior leaders," said Lutricia C. Jackson, senior fellow, GW CEPL & USDA FPAC SLDP faculty director.
Last month, the most recent group of 25 participants completed an intensive 11-month program. The Cohort 2 USDA Farm, Production, and Conservation (FPAC) Strategic Leadership Development Program (SLDP) participants graduated August 26 with a ceremony at USDA. The graduates represented different parts of the FPAC Mission Area, including the Farm Service Agency (FSA); Natural Resources Conservation Service (NRCS); Risk Management Agency (RMA); and the FPAC Business Center.
Cohort 2 graduates from the Farm Production and Conservation Service (FPAC) Strategic Leadership Development Program (SLDP). Graduation was held Aug 26, 2022 in the U.S. Department of Agriculture headquarters in Washington, D.C.
---
James Robinson, GW CEPL executive director, served as the Master of Ceremonies. Mr. Robert Bonnie, USDA Under Secretary for Farm Production and Conservation, delivered the Commencement Address. Congratulatory Remarks were also delivered by Robert Ibarra, COO, FPAC Mission Area and Terry Cosby, Chief, Natural Resource Conservation Service. Additional senior USDA leaders were in attendance.  
Graduation certificates were presented by Dr. Natalie Houghtby-Haddon, GW CEPL associate director; along with James Robinson, Lutricia Jackson, GW CEPL/FPAC SLDP faculty director; and Mark Bushman, USDA FPAC SLDP program manager, along with Mr. Robert Ibarra.
Over the past 12 years, numerous USDA employees have received leadership development training from GW CEPL. The Strategic Leadership Development Program (SLDP) was initially developed for the Natural Resources Conservation Service and was expanded to cover the other agencies within Farm Production and Conservation (FPAC) created in 2017. FPAC is the Department's focal point for the Nation's farmers and ranchers and other stewards of private agricultural lands and non-industrial private forest lands.
The 25 leaders who graduated in August have made, and continue to make a positive difference in the lives of the people they led as well as the communities in which they serve.
Graduates are using the program experience to advance in their leadership positions, including 14 graduates promoted into the Natural Resources Conservation Service State Conservationists positions in Alaska, Indiana, Iowa, Louisiana, Maine, Maryland, Massachusetts, Missouri, Nevada, New Hampshire, New Mexico, Texas, Utah and Vermont. 
---
5 Alumni Testimonials: Strategic Leadership Development Program
Dr. Edwin Martinez, State Conservationist of Virginia: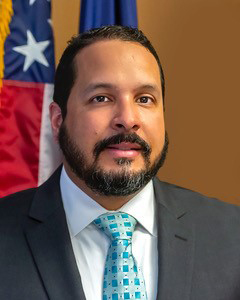 During my SLDP program I was actually deployed to Puerto Rico to serve as the Emergency Watershed Protection Program Team Leader for the Caribbean. That has been one of the most rewarding and best experiences in my career with the 16 years that I have with the agency. Since then, I was promoted to serve as the State Conservationist for Virginia, where I now oversee about 170 team members across 41 field offices, and a $150 million budget.
SLDP changed my life. It really changed my perspective on what we do and how we do it as an agency. The career development opportunities, the books that we read, the discussions that we had, the networking that we had, the relationships that we built stayed with me ever since I finished the program.
Some of my best friends now were part of the SLDP. Our team communicates really frequently, just to discuss situations, provide feedback and help each other. So, we're like a family, and that goes back to the mentorship and the networking that the SLDP opportunity has provided us. This is a once-in-a-lifetime opportunity. And I certainly encourage everybody who's looking forward to enhancing their career, using a great resource like George Washington University.
Becky Ross, State Conservationist of New Hampshire: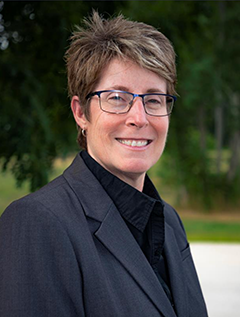 It was exciting to get promoted for the role of a State Conservationist in the middle of the program.
Within the SLDP program we talk about stretch assignments, and moving into a higher level of leadership in the midst of a pandemic was definitely that!
I came into a team of 51 state conservationists and our position is not just about focusing on one state. We all are tasked with looking at the bigger picture for the good of the agency, and national conservation efforts as a whole.
Melissa Drummond, Chief Human Capital Officer: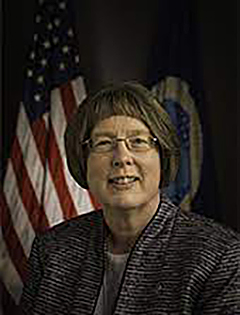 We have a great technical and scientific community at NRCS, but we also wanted to make sure that we identified opportunities for those with great leadership skills. And so, this program allowed [participants] the opportunity to not only hear from other people in our agency, but also get access through the George Washington University, and to hear from a variety of perspectives, to step back and think about innovation and creativity, and to encourage and motivate our employees to make [this agency] a better place to work. We have seen many of the participants and SLDP graduates enter into senior leadership positions within NRCS. The other asset has been the strategic projects that participants worked on, and that has really grown. We have gotten leadership involved at the highest levels, and as a result of these projects we've been able to identify some cost savings and improvements in efficiency. Also, the fact that we were able to expand this program to different agencies speaks very well of its success.
Mark Bushman, Program Manager, FPAC SLDP Program:
The entire SLDP program was tasked with figuring out how NRCS could reduce the amount of carryover funds and as a result of their outstanding work, the agency's numbers have gone down each year. We are now in 2022, and that 2018 strategic project is still talked about.
Look at the number of people that have been promoted that are now State Conservationists and that are now in senior leadership positions in Washington, D.C. This program prepares you for that next level!
Matt Walker, State Conservationist of Maine: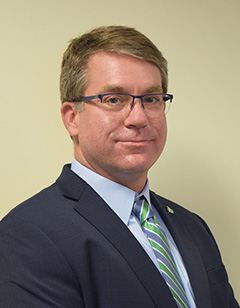 Throughout my career, and while growing up, I heard that people are your most important asset. To hear that is one thing, but to actually understand and embrace that is something different altogether. I would say that one of the best things I've been able to accomplish through this program is building those relationships with other people. I'd like to think I'm a better person personally as a result of this experience. I think my wife and family would even say that, and I'm definitely more thoughtful. I'm definitely less reactive. I try to take that moment to pause to make sure I've collected all the information. And that's the learner mindset.